We do not offer every plan available in your area. Any information we provide is limited to those plans we do offer in your area.
Please contact Medicare.gov or 1-800-MEDICARE to get information on all of your options.
Commercial Auto Insurance
Don't leave everything to chance; keep yourself protected with an insurance
Get Started
60 years in serving people
100% customer satisfaction
22 knowledgeable advisors to help you
85+ coverage options to choose from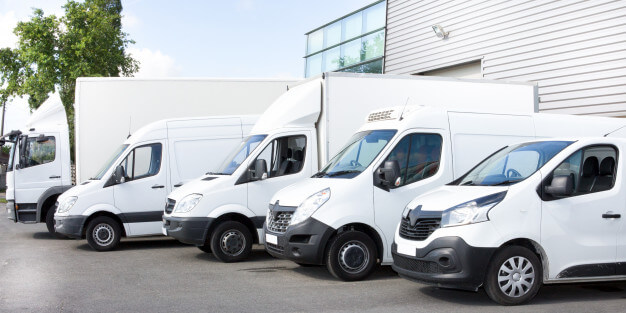 Commercial Auto Insurance Provided By Our Agency
As a business owner, you need insurance protection for any automobiles, trucks, vans, or other vehicles you use for work, just as you do for personal transportation. Unfortunately, your Businessowners Policy (BOP) will not provide vehicle coverage, so you must have a separate policy.

Click And Learn
Physical Damage and Collision
Accident with uninsured motorist
Liability coverage

Risk Factors
Your commercial auto may meet an accident resulting in damage to someone's property or causing bodily harm to someone. You then become liable for the property's repair or medical costs.

Solution
Bodily injury liability (BIL) covers you when you or one of your employees cause physical injury to another party while using one of your covered vehicles. Property damage liability (PDL) protects you when you or one of your employees causes property damage to another party while using one of your covered vehicles.

Physical Damage and Collision Coverage

Risk Factors
Your commercial auto can be damaged by fire, theft, or vandalism or collide with a fallen tree causing damage to your vehicle.

Solution
Commercial automobile insurance protects against vehicle theft and physical damage, including vandalism, certain weather events, or an impact on another object.

Accident with uninsured motorist coverage

Risk Factors
According to the Insurance Research Council, about one in eight drivers in the United States are uninsured. As a result, when they cause accidents, they might be unable to pay for damages.

Solution
Your policy's uninsured motorist coverage ensures your business doesn't have to pay for the resulting medical expenses or vehicle repairs.

Roadside assistance coverage

Risk Factors
Your commercial auto could break down, and you might need roadside assistance immediately.

Solution
Protects you when problems arise that are not typically handled under your commercial auto policy. This could include being locked out of your car, dead batteries, and flat tires.

Auto loan or lease coverage

Risk Factors
Your commercial auto may meet with an accident before your loan repayment. You can then become liable for the loss incurred.

Solution
This covers the difference between the unpaid amount on the loan or lease and the actual cash value of the vehicle if your vehicle is a total loss after an accident.

Do I need Commercial Auto insurance?

Whether you use your car or a fleet of pickups, box trucks, and even trailers to get the job done, you need to stay financially protected by getting commercial auto insurance coverage for liability, personal injury/medical, collision, and more — to keep your business moving forward. Plus, if your employees use their vehicles to perform deliveries, make sales visits, or run errands for your business, you could be liable for any accidents they cause. But unfortunately, the line between personal and commercial vehicles is sometimes unclear.

You may need this policy if you're a sole proprietor who owns a vehicle used primarily for business. A commercial policy typically has higher liability limits than personal auto insurance.

Commercial Auto Insurance is required if your commercial vehicles are used to

Transport goods or equipment

Drive clients or employees

Perform a service that you're paid for

Ride passengers for a fee

Transport goods for a fee

Haul heavy, work-related loads

Tow a trailer used for business
The difference between Personal & Commercial Auto Insurance

For small businesses, the line between what is considered a personal vehicle and a commercial vehicle is often blurry. Sometimes small business owners and employees use their personal vehicles to travel to job sites, transport equipment or deliver goods.

Personal auto insurance policies almost always exclude business use. That means you're not covered if you get into an accident while driving for work (with the exception of your commute).

The main difference between personal and commercial auto insurance is who owns the vehicle. If your business owns a vehicle, it must be covered by commercial auto insurance.

Commercial auto insurance covers accidents that occur while you or your employees are driving a company vehicle. While both personal and commercial auto policies pay for legal and medical bills related to auto accidents, commercial auto insurance usually covers higher claims, different types of vehicles, and more complex legal issues.

A commercial policy typically insures all the business's employees as additional insureds, which means every employee with a valid license can use the vehicle.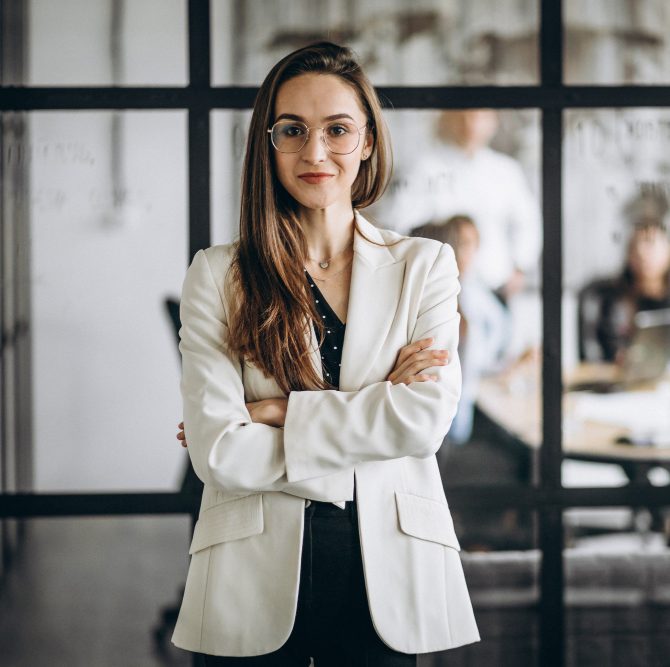 Already have Commercial Auto Insurance? Switching is easy
It might be time to switch insurers whenever the service that your existing insurer provides doesn't meet your needs. For example, if you have a poor claims experience or an unexplained rate increase, it might be time to consider other options

If you cancel a previous policy before a new policy is effective, you could run into some serious financial problems.

Contact us today to help you with multiple options to choose from.
Request a Quote
Get Personalized Insurance

We extend coverage to individuals and businesses in Brookville, PA and surrounding areas.

© 2023 Sarvey Insurance Designed by Amplispot
Get Quality and Affordable Insurance
Skip to content