We do not offer every plan available in your area. Any information we provide is limited to those plans we do offer in your area.
Please contact Medicare.gov or 1-800-MEDICARE to get information on all of your options.
Group Vision Insurance
Don't leave everything to chance; keep yourself protected with an insurance
Get Started
60 years in serving people
100% customer satisfaction
22 knowledgeable advisors to help you
85+ coverage options to choose from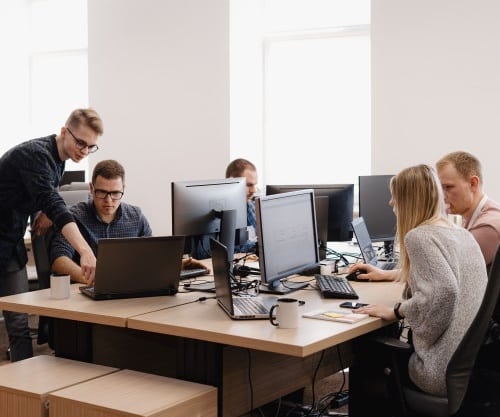 Group Vision Insurance Provided By Our Agency
Want to save your employees money and ensure they have access to important health care? Then you'll need vision insurance. You can help provide great benefits while also saving on medical costs, as the eye is often a gateway for other problems that may be more serious in nature if left unattended.

Click And Learn
Employee attitude coverage

Risk Factors
If an employer fails to offer additional benefits to its employees, the employees may not feel valued, eventually decreasing their interest towards the company.

Solution
Employers who offer competitive benefits packages, including individual vision plans, improve employees' quality of life. And when employees' overall well-being needs are met, they can focus on their work and develop stronger relationships with co-workers.

Employer's reputation coverage

Risk Factors
An employee loves to work under an employer who values them. This makes the employer stand as an exception from his competitors.

Solution
Offering quality individual vision coverage can work. It shows that employers are interested in their employees' well-being. Word spreads that employers care, creating interest among potential employees and positively impacting recruitment and retention. Employers quickly develop a reputation as an employer of choice.

Maintaining productivity coverage

Risk Factors
Problems with eyesight make it tough for employees to get their work done, which ultimately affects your company's bottom line. Likewise, blurriness can make it difficult to perform essential tasks, but the issues can go beyond that.

Solution
Employees may have an increased need for regular eye care. People who use screens for a majority of their workday can develop computer vision syndrome. By offering vision benefits, you can help employees get regular eye exams and corrective lenses or contacts that allow them to see clearly and avoid eye strain at work.

Employee wellness coverage

Risk Factors
Eye health is important for every person — not just at work but in everyday life. During routine exams, an eye doctor not only assesses a patient's vision and checks for disorders like glaucoma and cataracts but can also identify conditions that affect other areas of the body.

Solution
With early diagnosis, your employees can get the necessary treatment from other doctors before the issue worsens. This can potentially reduce their long-term healthcare costs and minimize how much productivity is lost due to sick days and doctor's appointments.

Retention & recruitment coverage

Risk Factors
Most people want to work at organizations where they feel valued when they knock a project out of the park or meet a tight deadline. But they also want to know their company cares about them. If they don't feel valued, they might start losing interest.

Solution
Since many organizations don't offer vision benefits as part of their healthcare package, providing them at your company can give you a leg up in recruiting and retention efforts. In addition, it gives you a better sales pitch for promising new talent and potentially making valuable employees more likely to stick around for the long haul.

What is Group Vision Insurance?

The world has gone digital and we find ourselves staring at screens more than ever before. The eyes are the most important part of your body when it comes to viewing these images, so make sure they stay healthy throughout any age with vision insurance. As an employer investing in this coverage ensures that your employees have a routine eye exam each year as well as glasses or contact lenses if needed!

What does Group Vision Insurance usually cover?

In general, group vision insurance policies help pay for routine eye exams and other procedures. Also, they provide discounts on the cost of devices such as glasses and contact lenses that allow people to make optimal use of their eyesight. Finally, certain policies will help to cover the costs of corrective surgeries such as LASIK and PRK. Vision coverage usually includes access to a provider network that contains ophthalmologists, optometrists, stores where glasses and frames can be purchased, laboratories and corrective vision surgeons, as well as discounts on routine eye care.

The Advantages of Group Vision Insurance

It's a digital world. For most of us, a day doesn't go by without using our eyes to read, scan, or view a smartphone, tablet, laptop, or computer screen. That can lead to eye strain and potential long-term vision problems. For this reason alone, vision care is more important than ever.

Healthy vision is also an important component of overall wellness. Regular eye exams can help uncover serious health conditions, like diabetes, hypertension, high cholesterol, cancer, thyroid disorders, and more.

And because vision insurance is an important part of a complete employee benefits package, it can help attract and retain great employees too.

Let your employees take control of their eye health by offering vision insurance. After all, healthy eyesight is an important part of a happy and productive workforce!

Help them get the best Group Vision Insurance available today – no matter where they're located or what budget you have to work with (and there are some great deals for just about any size company). Contact us today to know more!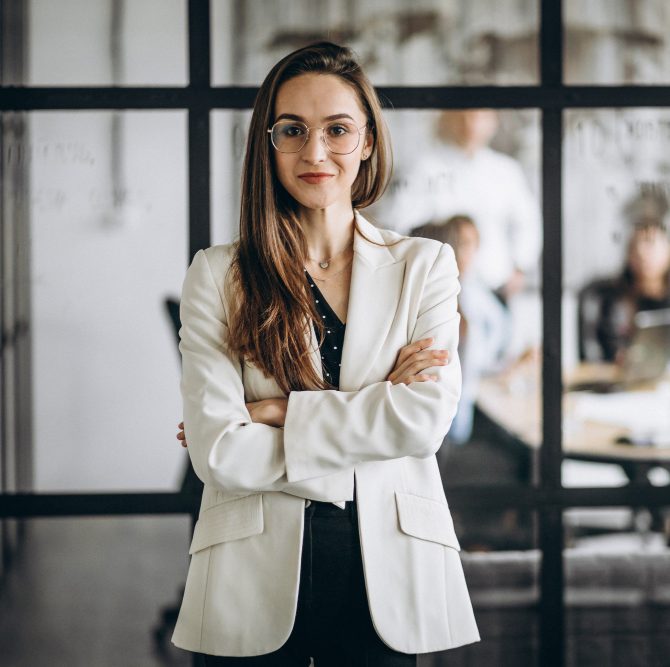 Already have Group Vision Insurance? Switching is easy
It might be time to switch insurers whenever the service that your existing insurer provides doesn't meet your needs. For example, if you have a poor claims experience or an unexplained rate increase, it might be time to consider other options

If you cancel a previous policy before a new policy is effective, you could run into some serious financial problems.

Contact us today to help you with multiple options to choose from.
Request a Quote
Get Personalized Insurance

We extend coverage to individuals and businesses in Brookville, PA and surrounding areas.

© 2023 Sarvey Insurance Designed by Amplispot
Get Quality and Affordable Insurance
Skip to content